3D45 Firmware & Documents
How To Update 3D45 Firmware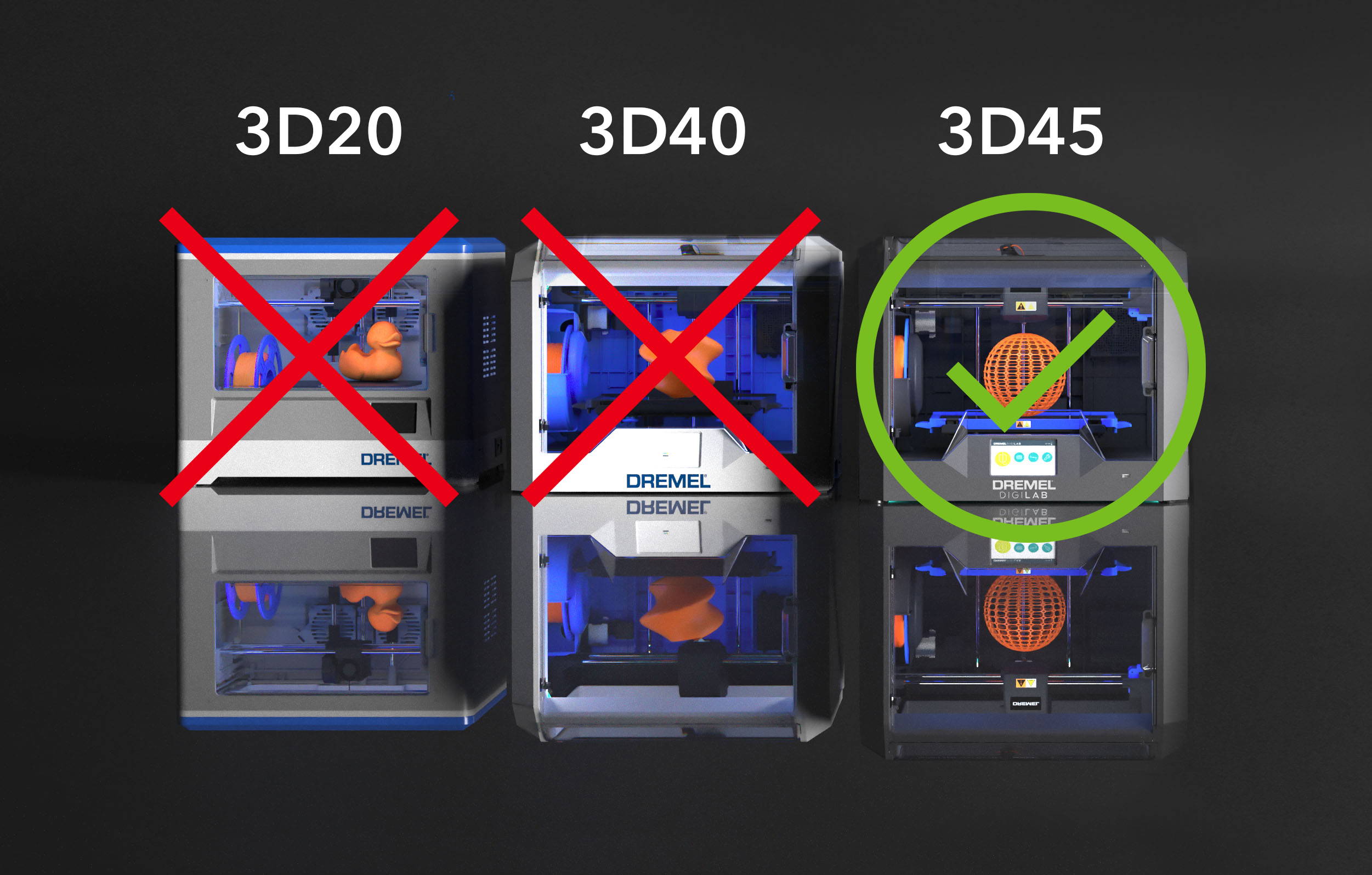 The upgrade to the latest Firmware (
Version R02.12.10

) can be done through following methods: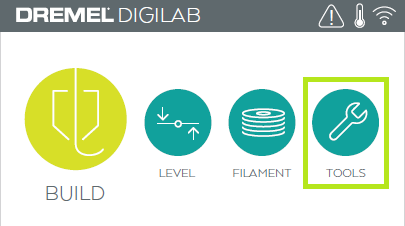 1. Ensure your 3D45 printer is connected to the internet.
2. On the home screen go to "Tools"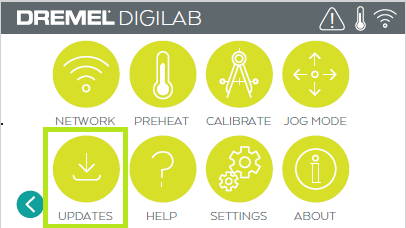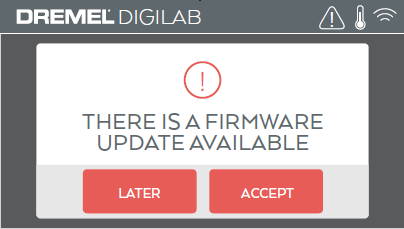 4. There will be a pop-up to notify you that there is a new firmware version. Press "Accept"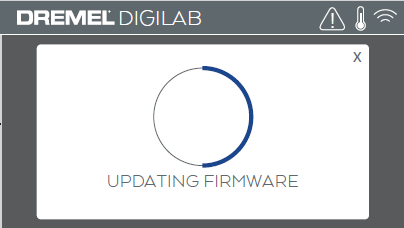 5. Once it is done downloading, press "Yes" to install the update.
6. After the update has been installed, reboot your printer.

1. If you are unable to connect the Dremel 3D45 to the internet, download the updated file to your computer.
2. Copy the .zip file from your computer onto a blank USB flash drive. Make sure the USB flash drive is formatted in the FAT32 format, not NTFS or exFAT.
3. Extract the contents of the .zip file onto the blank USB flash drive.
4. Plug the USB flash drive into your Dremel 3D45 printer and then switch the printer off.
5. Turn the printer on. There will be a notification to install new firmware.
6. Press "Accept" to install. Once the installation is complete, you will be prompted to remove the USB flash drive.
7. Remove the USB flash drive and then press "Restart Now" to reboot the printer.
8. Your Dremel 3D45 will now be updated to the latest firmware version.
For release notes, please click here.
Click Here To Download the latest Firmware version
3PI Tech is committed to environmental protection. We encourage you to responsibly
recycle your Dremel 3D Printer when it reaches end of life. Recycling saves resources
and creates jobs.
Click here to find out how to recycle your Dremel 3D printer in US.