The Award Winning Dremel DigiLab 3D45 3D Printer
This flagship printer is Dremel's 3rd generation and is engineered for anyone from a first-time user to advanced professional to operate. Backed by Dremel's lifetime support and a one year warranty, the 3D45 is incredibly reliable, quiet and built for everyday usage. With easy-to-use features, quick start guide and everything you need in the box, you can go from unboxing to printing in minutes.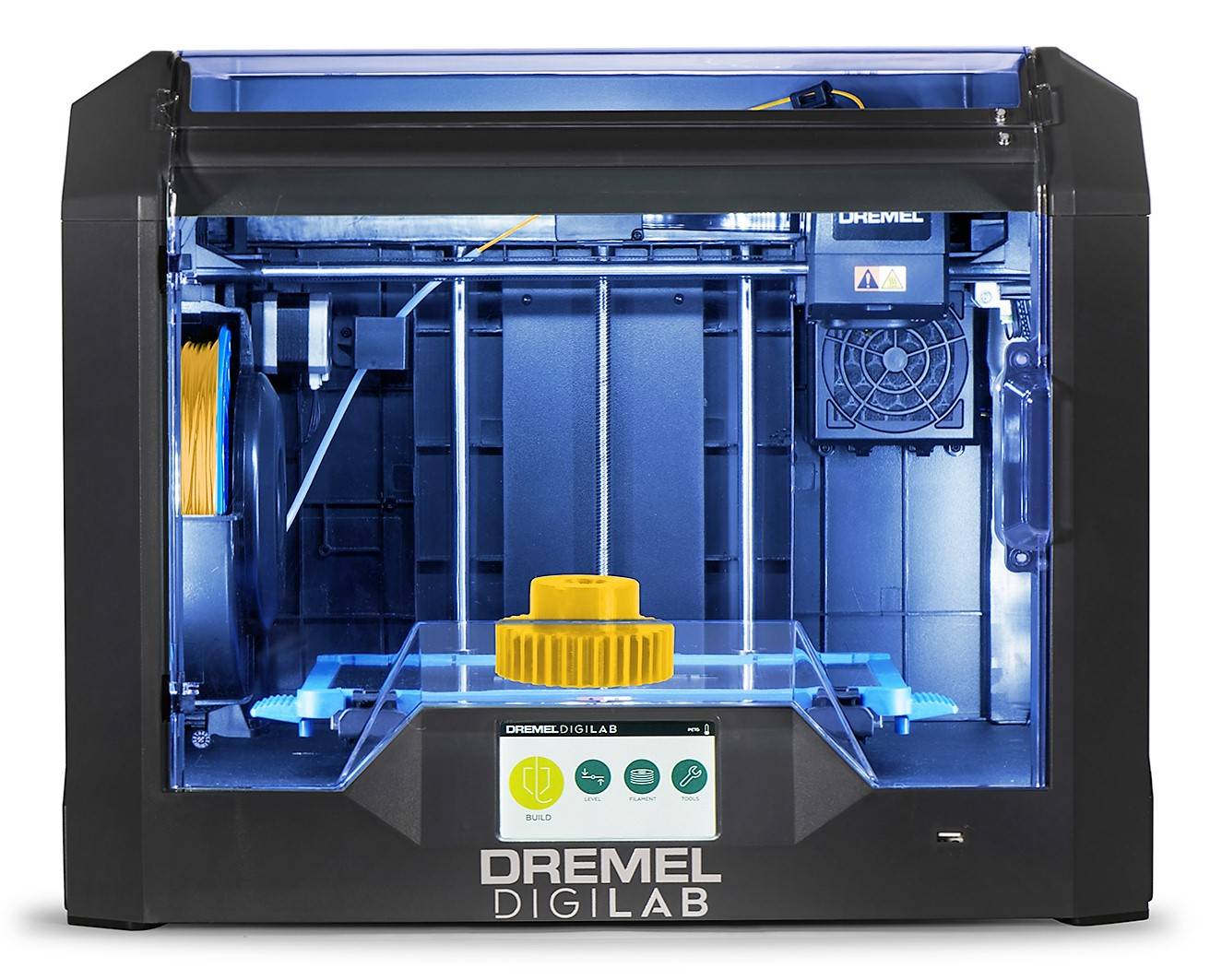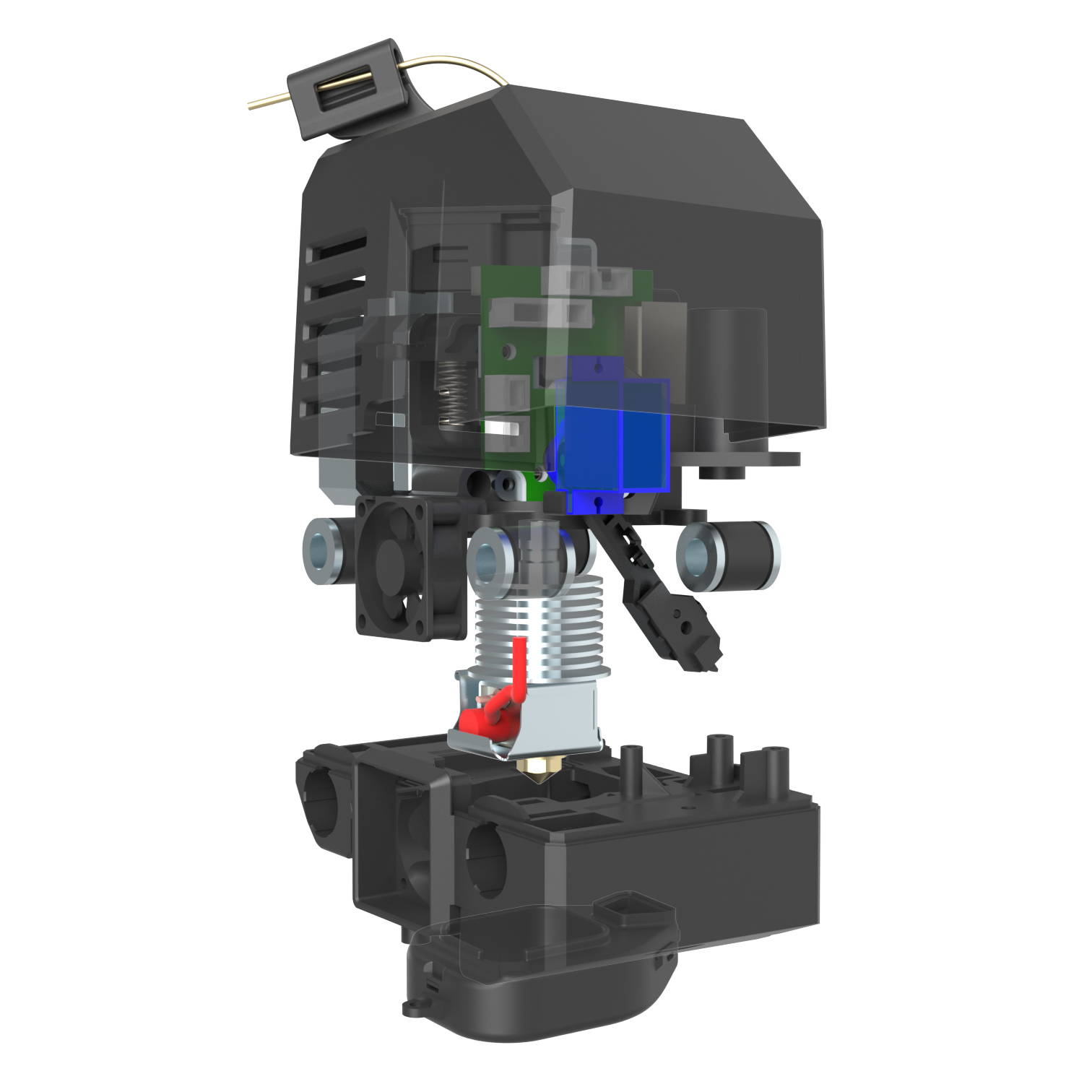 Reliable Printing Starts with the Extruder
Designed for high quality and reliability, this is the engine that powers the 3D45 forward. The direct drive, all metal extruder is clog resistant and delivers smooth 3D prints. This high-powered extruder heats up to 280°C for flexibility indifferent print materials. The Filament Run-out detection resumes printing where you left off when filament runs out. The Built-in automatic Leveling Sensor adds precision leveling for even more reliable printing.
Chromebook and iPad Compatible
Dremel offers both Cloud and downloadable solutions and is compatible with all mobile and desktop devices with an Internet browser. Dremel software allows you to control the size, placement, orientation, resolution, in-fill density, add supports and much more. The 3D45's dedicated processor and print cloud servers make cloud printing reliable and fast.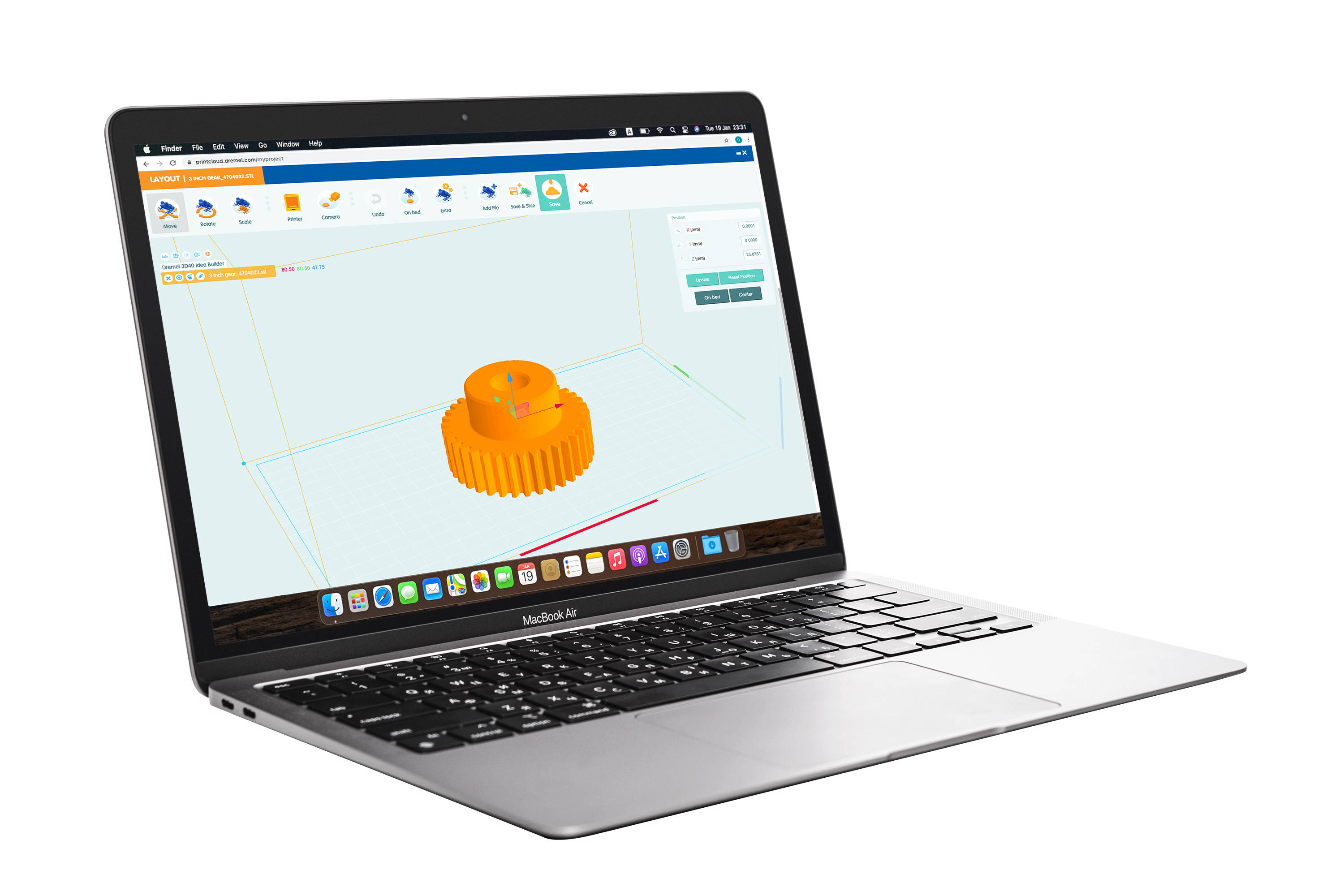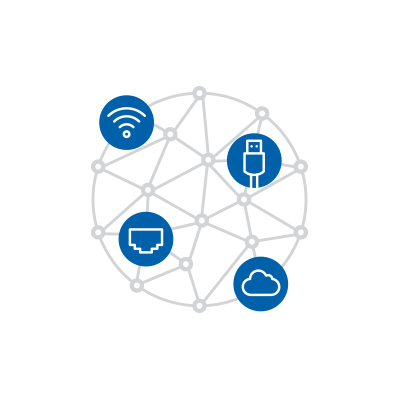 Easy to Network and Administer
Equipped with Static IP, Proxy and Dual 1GHz processors, the 3D45 is easy to network and fast. Connect by LAN, Wi-Fi or Cloud. Dedicated cloud software servers ensure high speeds and stability on mobile devices, desktop, chrome books or iPads.
When using 3DPrinterOS Cloud's software, manage user access, queue prints, view print history and run reports and analytics. Use the built-in camera view to access and select available printers to send a job to. Share access to your printers with remote users in other locations.
High Quality and Resolution
Dremel 3D printers are high-performance printers which can print difficult overhangs (up to 80 degrees). They deliver ultra fine resolution with 50 Micron (1/20th of mm) layers in print thickness. They are manufactured using high quality components, internally tested by Bosch (800 hours) for safety and performance and 3rd party tested by UL.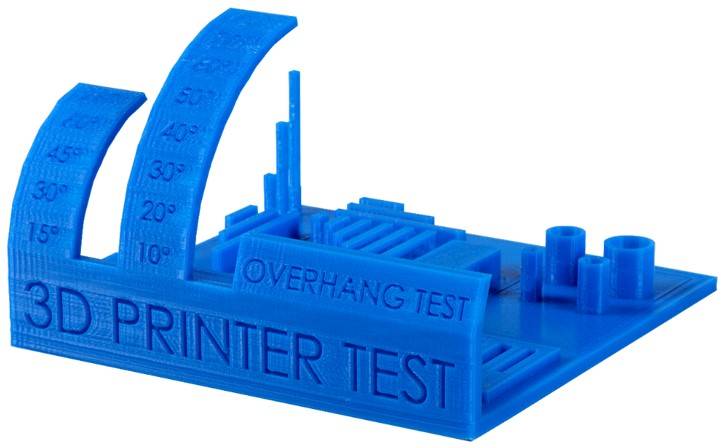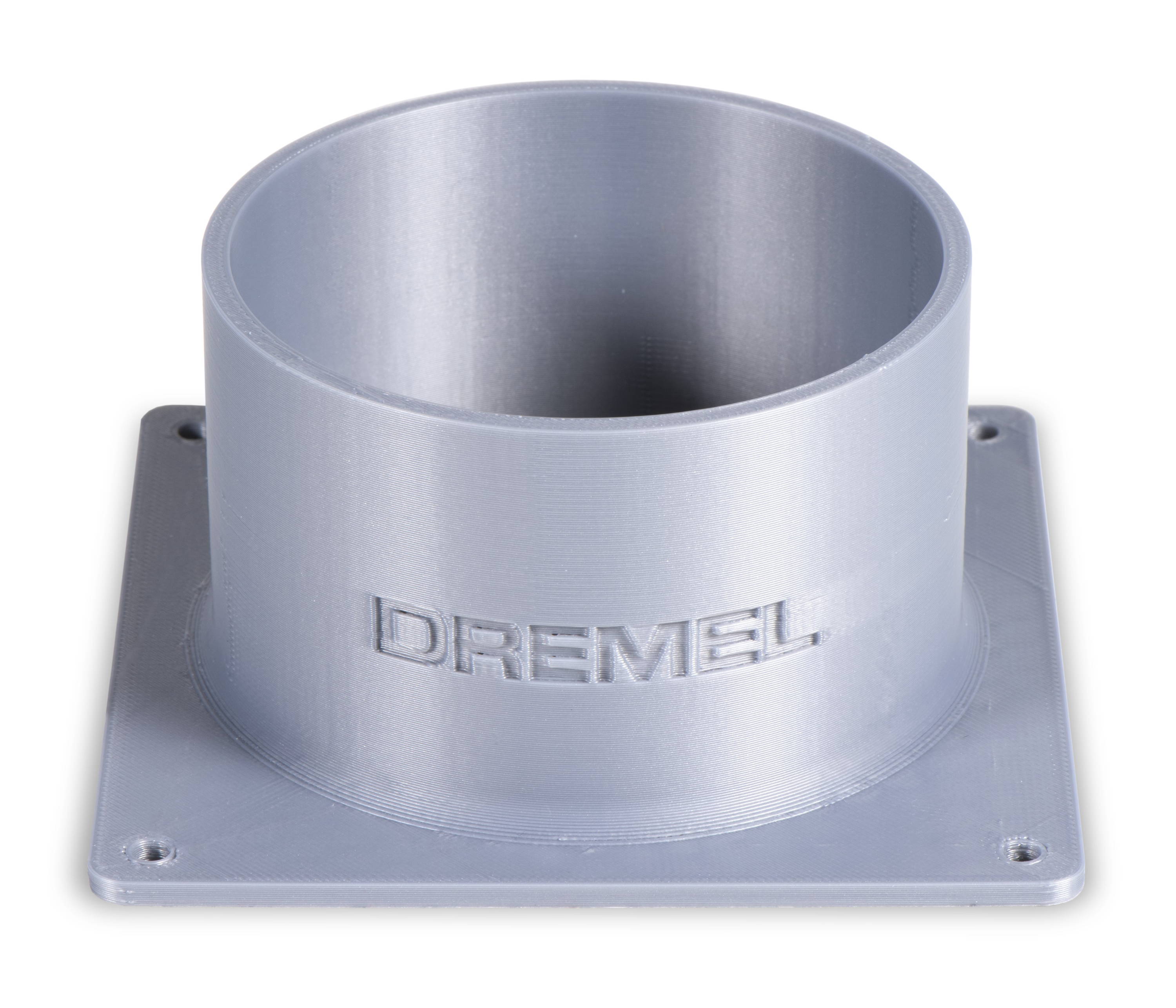 One of the advantages of using different filament types is the ability to print stronger, more flexible, and more durable parts. Filament such as our ECO-ABS or Nylon can withstand more stress, making them better for functional parts (brackets, gears, etc.) vs. printing in PLA.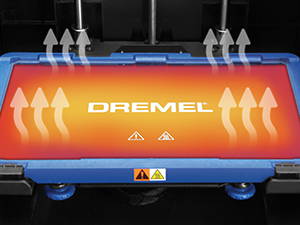 Heated build plate heats up to 100 C allowing you to print different filament types including PLA, PETG, ECO-ABS and Nylon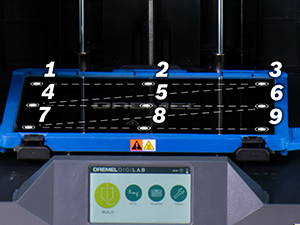 Automated 9 Point Levelling
Sensor detects any variation in the print bed and automatically accounts for it for more successful printing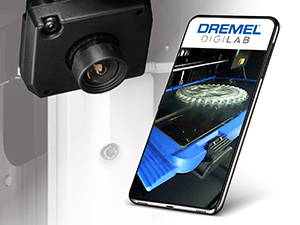 Built-in HD Camera for remote print monitoring. Watch how your print is progressing in real-time from a computer or mobile device.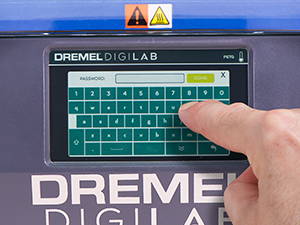 4.5" Color Touch Screen makes it easy and intuitive to navigate and operate the printer functions and settings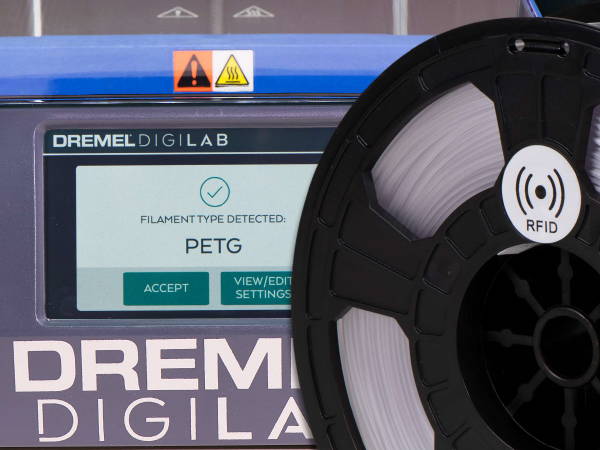 RFID Tagging auto detects filament type loaded and adjusts nozzle and build plate temperature to optimized settings for effortless operations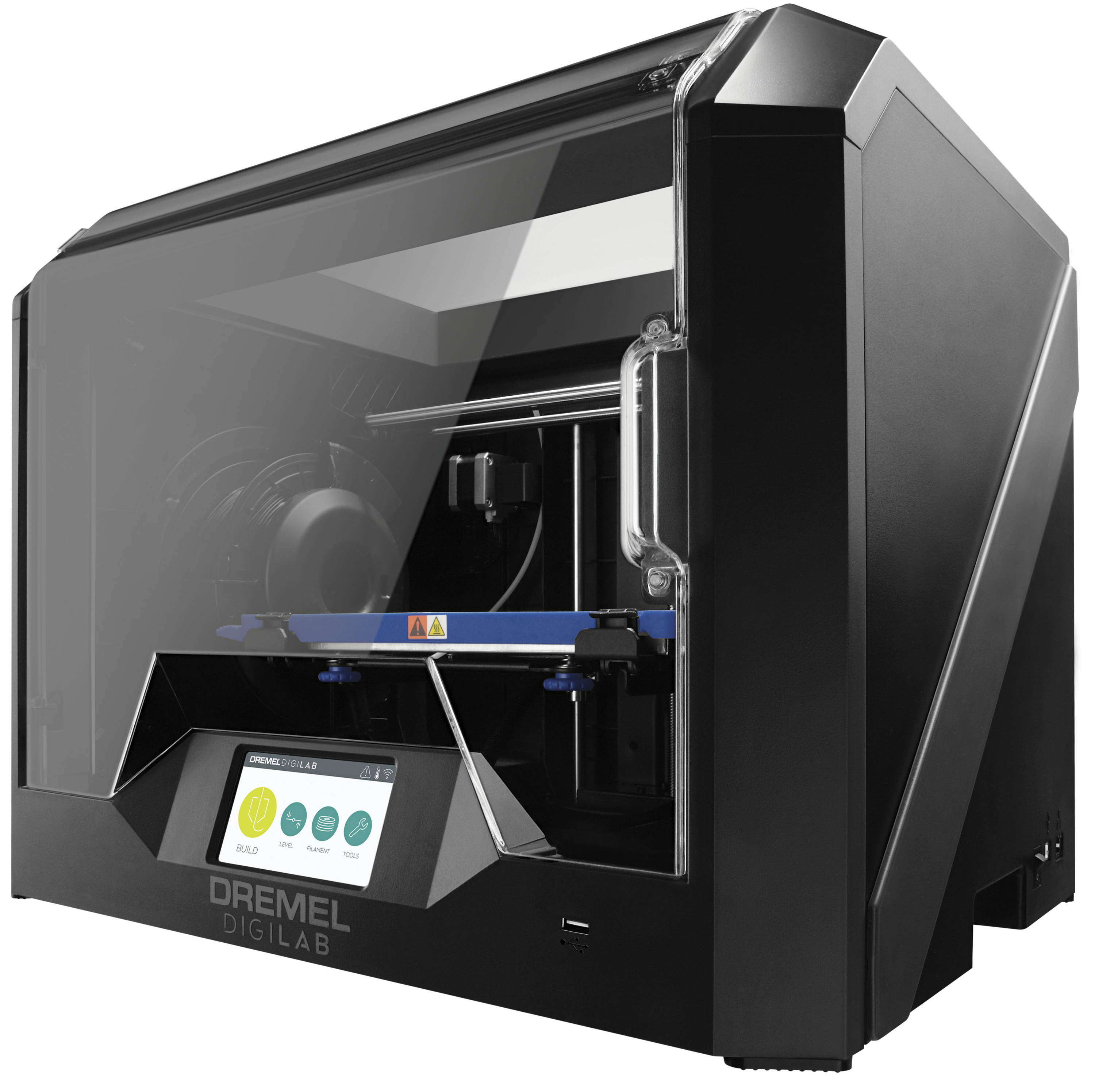 Fully enclosed housing
Improves print quality, reduces warping, cracking, and VOC emissions – all in quiet operation.
improves print quality while delivering a quiet operation.
allows you to print different filament types including PLA, PETG, ECO ABS
and Nylon.
autodetects filament type and adjusts nozzle and build plate temperature to optimized settings.
3D45 Technical Specifications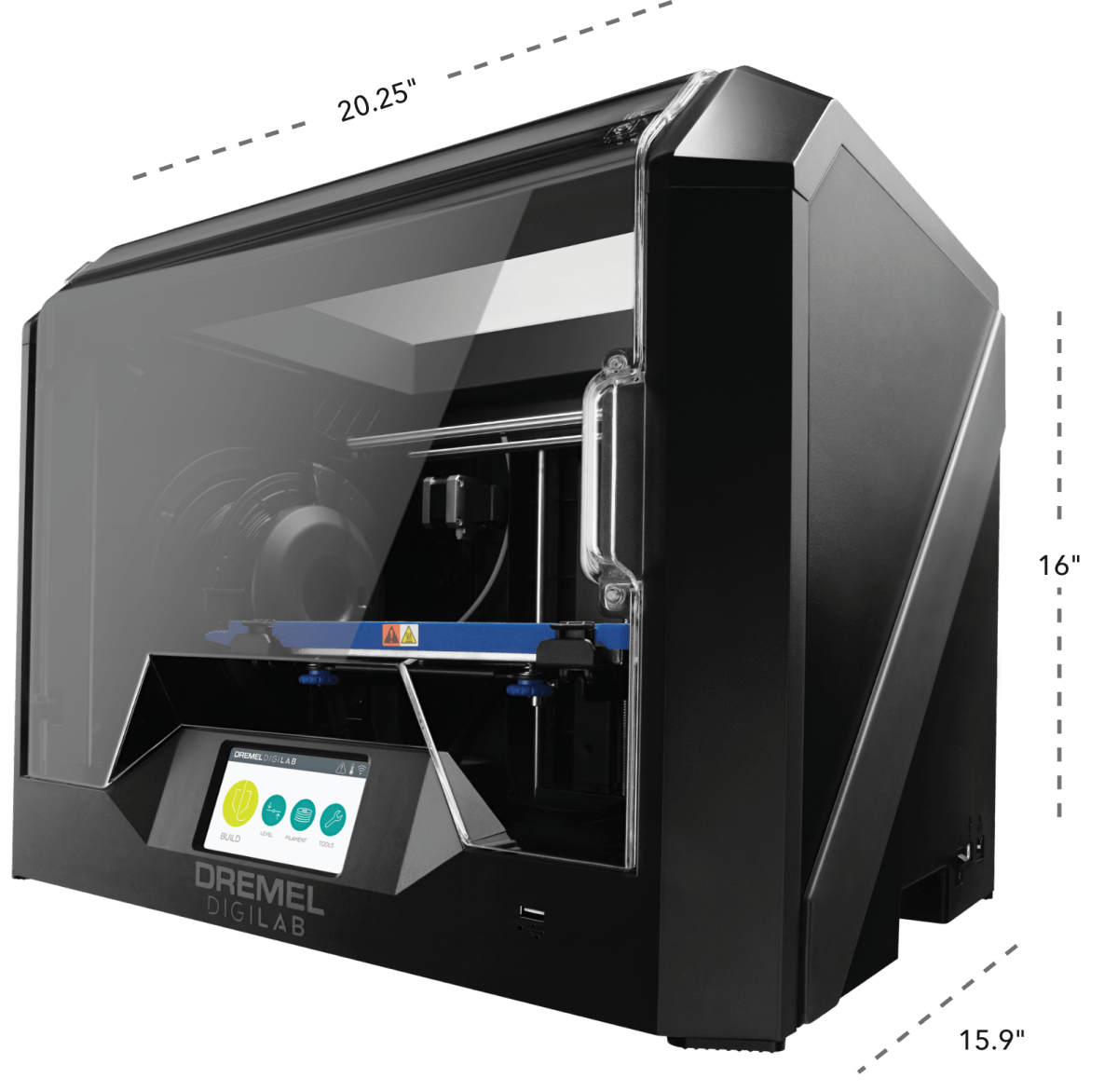 Hardware
Extruder
All Metal-Hot End Direct Drive

Build Platform
Heated Plate, tempered Glass

Build Volume
255x155x170mm (10x6x6.7in)

Layer Resolution
50-340 micron

Touchscreen Size
4.5 in (diagonal) Full Color IPS

Printer Size
645x406x404mm (20.3x16x15.9in)

Leveling
Semi-Auto Leveling
Extruder Max Temp C

Print Bed Max Temp C
100° Celsius

Weight (shipping)
47.1 lb / 21.5 kg




Weight (3D printer only)
36.3 lb / 16.5 kg


Connectivity
USB, WIFI, Ethernet

Material Types
PLA, PETG, Nylon, Eco-ABS

Electrical Input Rating
100-240 V, 47-60 Hz, .85-2.3 amp
Software
Software Options
Dremel Digilab 3D Slicer, Dremel Print Cloud, Simplify 3D, Polar3D
File Type Accepted By Slicer
STL, OBJ, 3mf, BMP, .g, .gcode, GIF, JPG, JPEG, PNG, x3d
File Type Accepted by Printer
GCODE, G3DREM, .g
Mac Requirements
Mac OS X Version 10.9+
Windows Requirements
Windows 8, 8.1, 10, 11
Dremel's World-Class Customer Support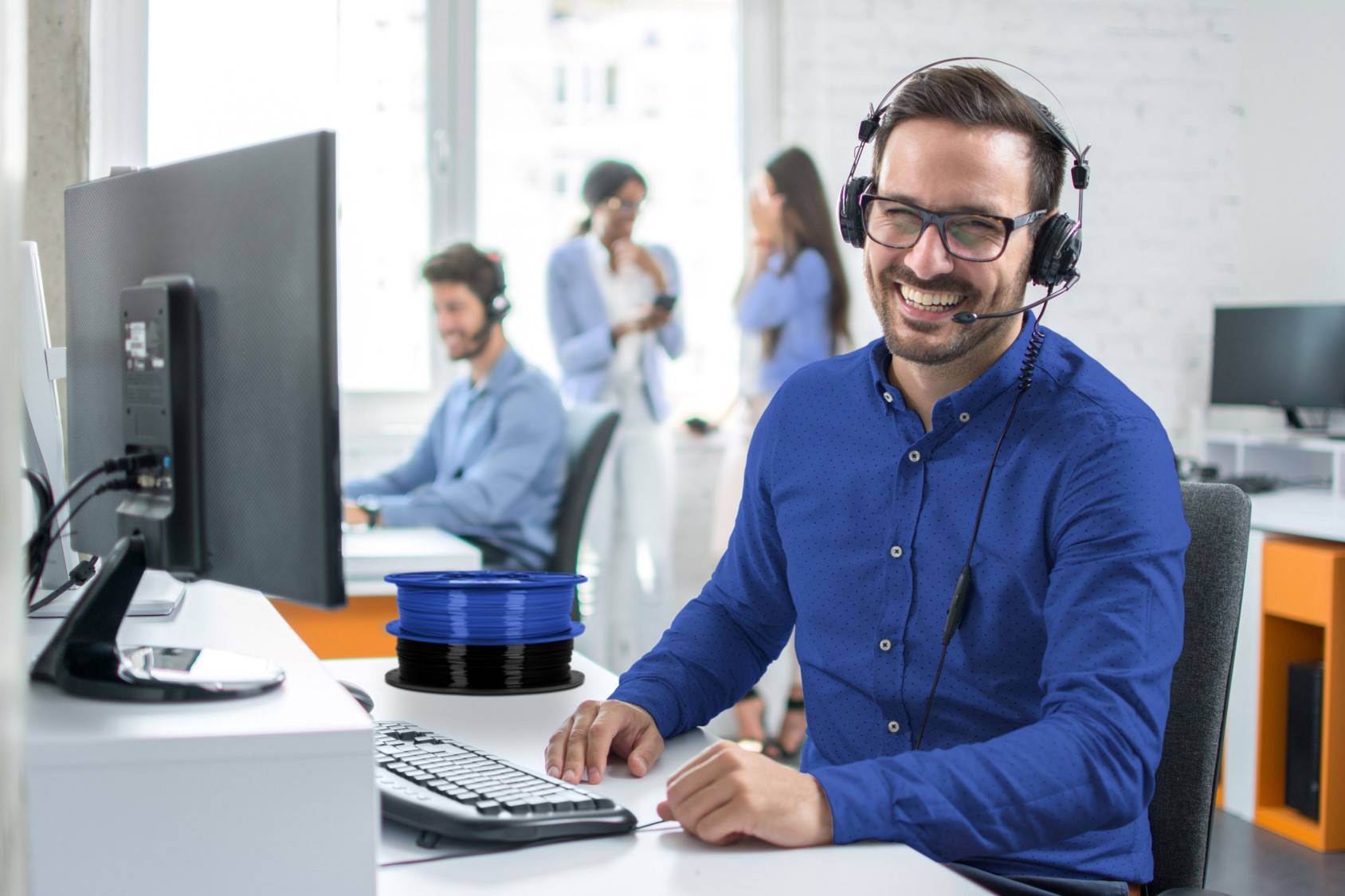 It's part of an 85 year tradition. Speak to a real person by contacting Dremel's experienced customer support team in Racine, Wisconsin. Call, chat online, or email us. The average wait time is 60 seconds.
Or check out the self-help resources with easy to follow videos, tutorials, FAQs, user manuals and warranty information.

Dremel Customer Service hours: Monday - Friday 8am - 5pm. CST (844) 437 - 6533