3D Printer Standardization
is the Key to Successful Scaling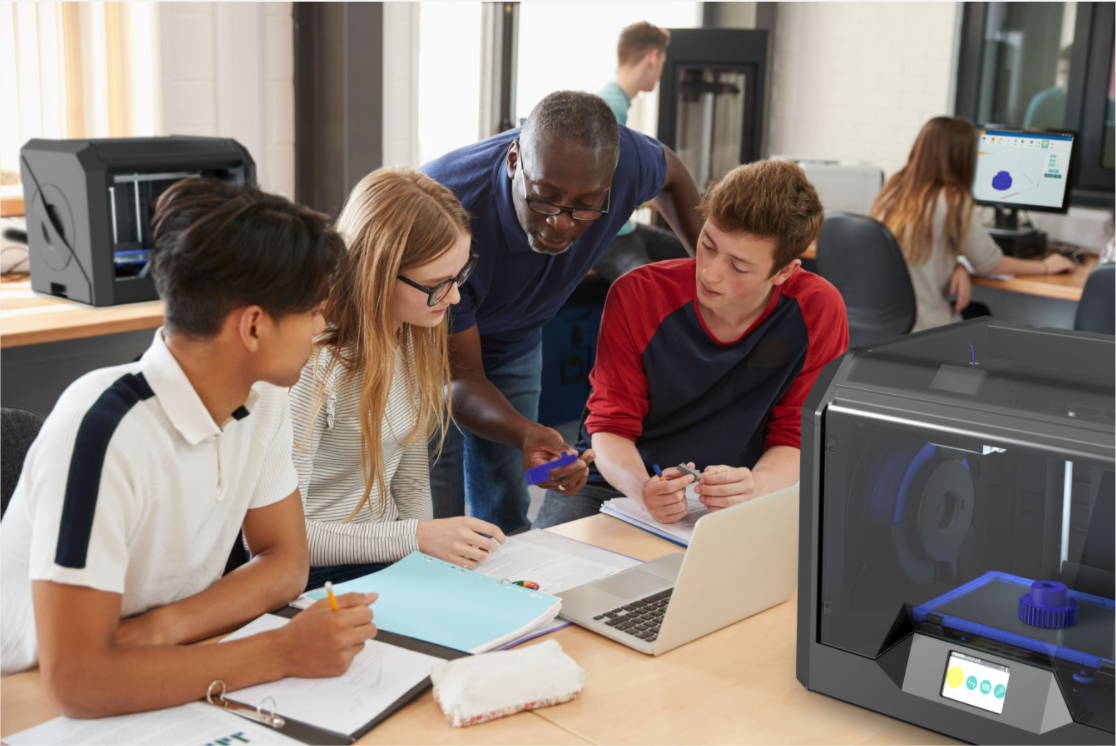 Once considered "experimental technology" or Phase 1 in schools, 3D printers have become an essential tool in STEAM education for K-12 districts and universities all over the world. Educators have seen for themselves the benefits of experiential learning, real-world applications and encouraging creative thinking.
The influx of users in service industries, high tech companies, industrial and consumer goods, health and medical, automotive, aerospace and defense are pushing these industries to the top of the adoption curve. They are well into Phase 2.
The Solution: Standardization
Standardization supports the transition of 3D Printers from experimental to essential.
Knowledge must be institutionalized and readily accessible. Standardization of 3D printer hardware and software is the foundation for such an ecosystem. It helps ensure knowledge, applications, processes and functionality are shared across the K-12 district, college or university system.
Standardization is not new to the education sector. The enterprise model of selecting one standard machine to deploy across the organization (district, campus, or university system) is commonly applied to laptops, e.g. Macbooks, PCs, and Chromebooks, multi-functional printer-copier machines, smart boards and other connected technologies.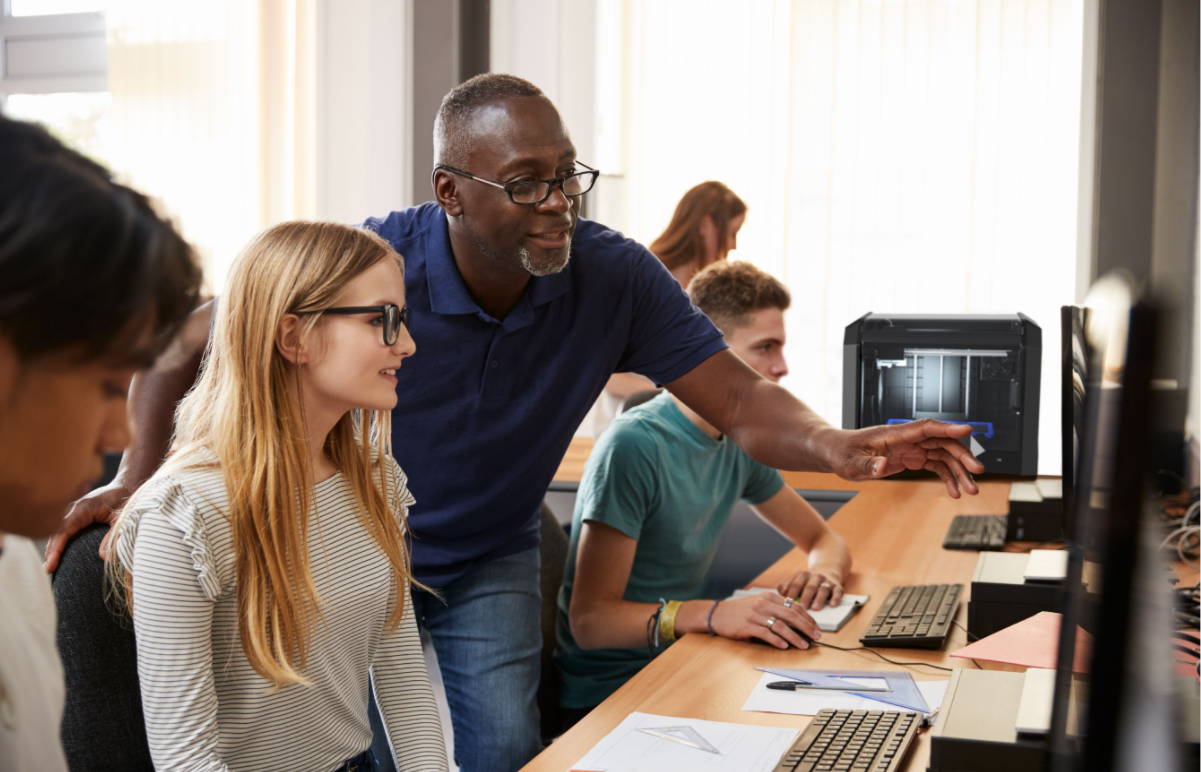 Advantages of Standardization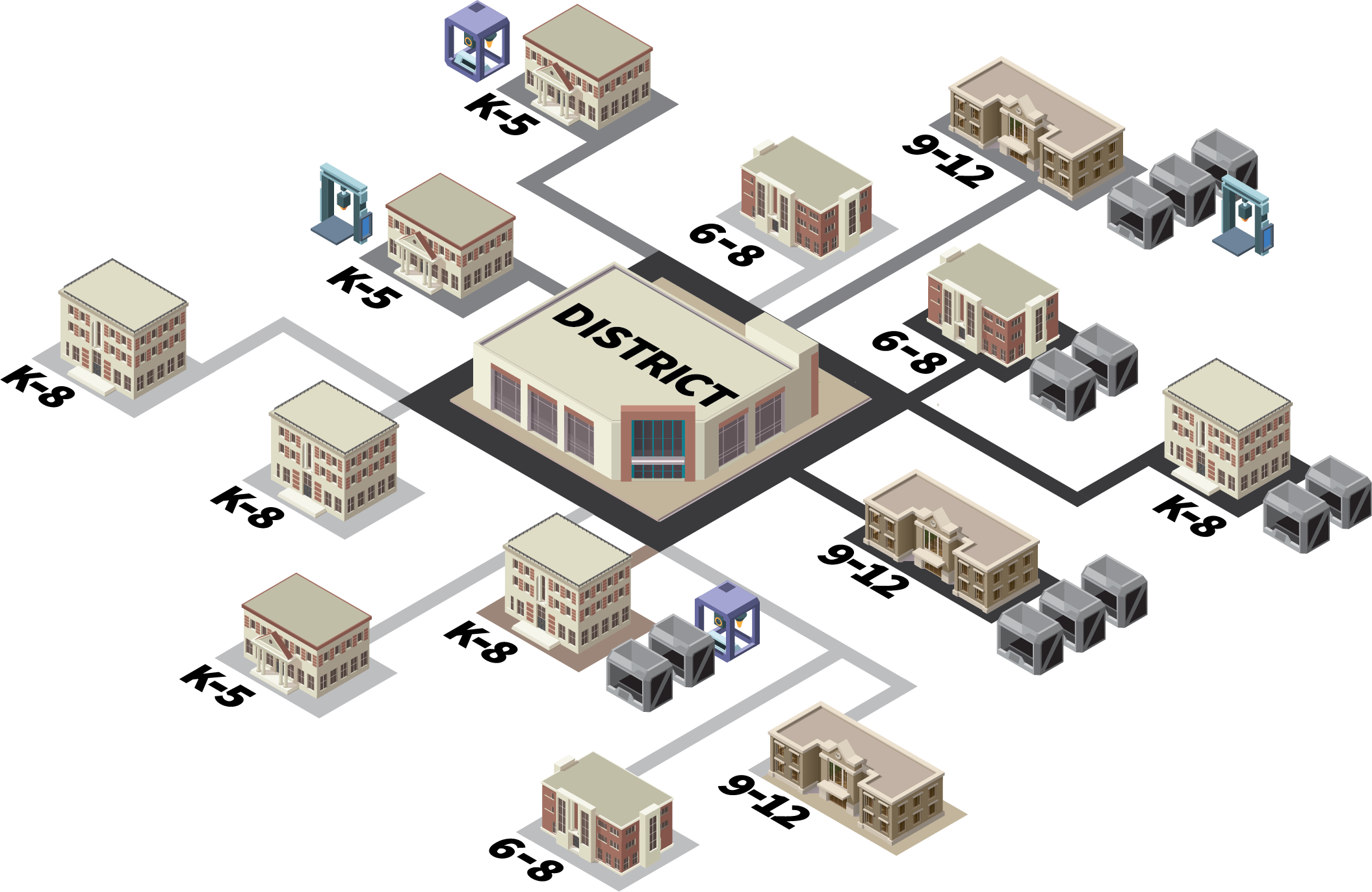 Knowledge exchange hindered by different models / software
Training required for each model / software
Lesson plans vary by model / software capabilities
IT support more cumbersome due to range of models / software
Not all 3D printers models can be integrated into school network
Limited to no sharing of any printers
Printers purchased separately limits ability to negotiate price
Different service and warranty contacts by printer brand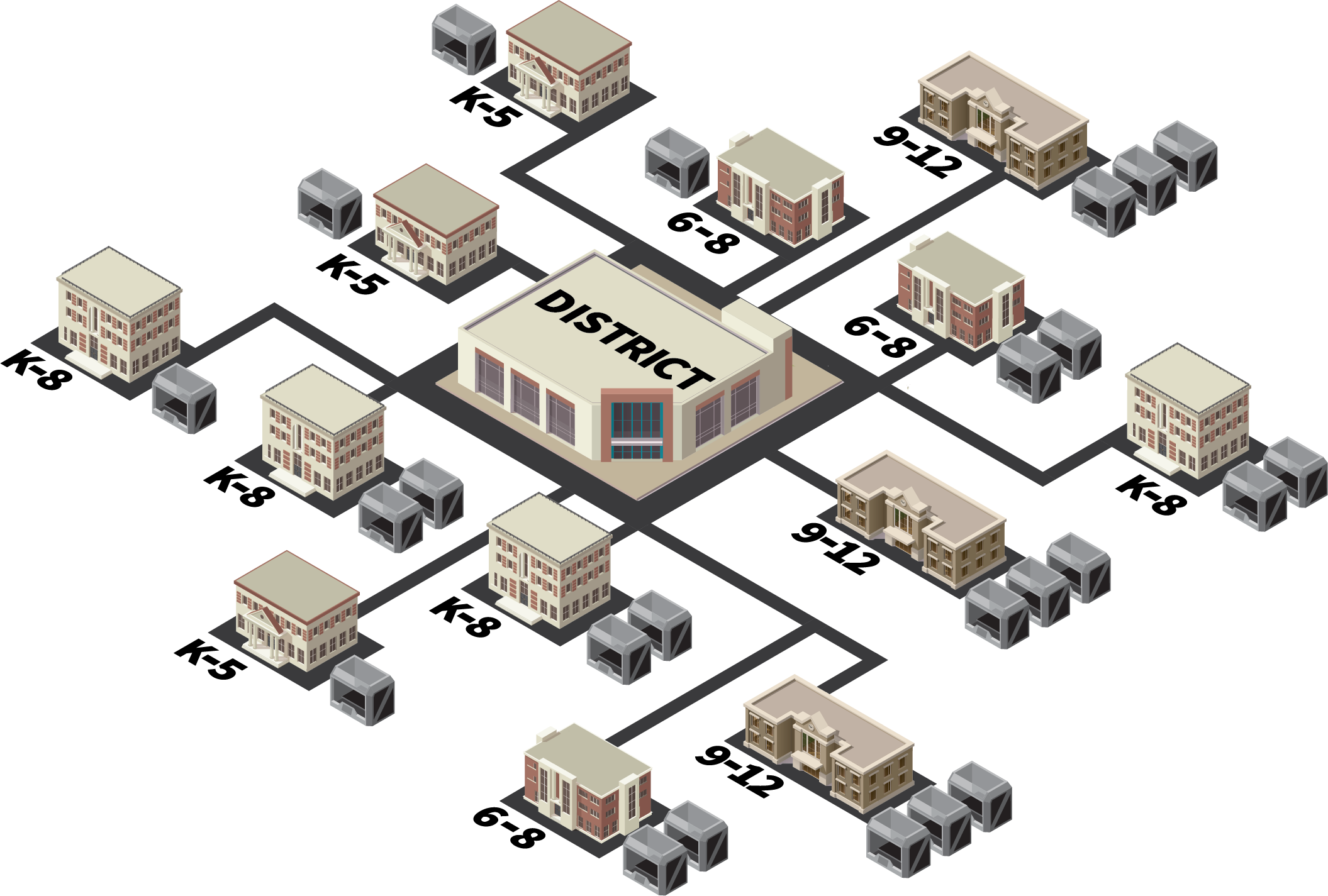 Fluid knowledge exchange between teachers and students
Standardized training for new teachers or students
Lesson plans can plug into any classroom
IT can easily support district printers
Full integration into school's network
Sharing of printers within the district
Leverage buying power / cost savings
Single point of contact or service agreement
Get the keys to Successful 3D Standardization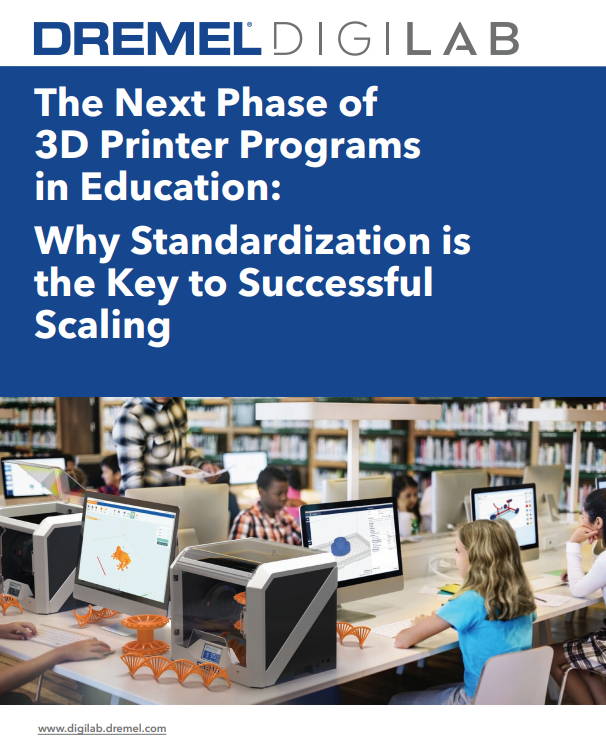 Download the white paper free
Based on extensive research compiled by Dremel and Caylor Solutions, discover the key factors for successful scaling and standardization of 3D printing programs in school districts. Get exclusive insights into:
Why Standardization is now more important than ever

Which essential factors you really need to consider

The central role of the district's IT staff