The Best Value Printer Option
This is Dremel's 2nd generation 3D printer, designed for anyone from a first-time user to an advanced professional. Backed by Dremel's lifetime support and a one year warranty, the 3D40-FLX is built for everyday usage. It's flexible build plate makes removing printed models a snap, while its easy-to-use features, and a hassle-free set-up, can get your first print started within minutes.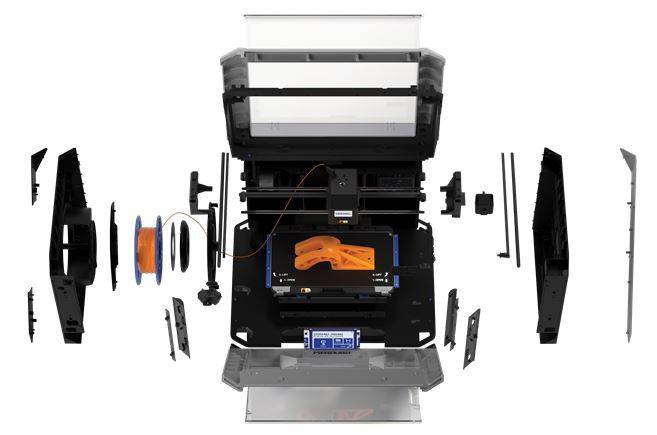 Extruder Designed for Reliable Printing
This is the engine that powers the 3D40-FLX forward. The direct drive, all metal extruder is clog resistant and delivers smooth 3D prints. The 3D40-FLX extruder heats up to 230°C. When filament runs out a built-in detection pauses the print and resumes printing where you left off when new filament has been added. Also included in the Extruder head is an automatic Leveling Sensor that adds precision leveling for even more reliable printing.
Chromebook and iPad Compatible
In addition to a desktop slicer, Dremel offers a cloud software solution, compatible with all mobile and desktop devices with an Internet browser. Dedicated cloud servers ensure high speeds and stability on mobile devices, desktop, chrome books or iPads.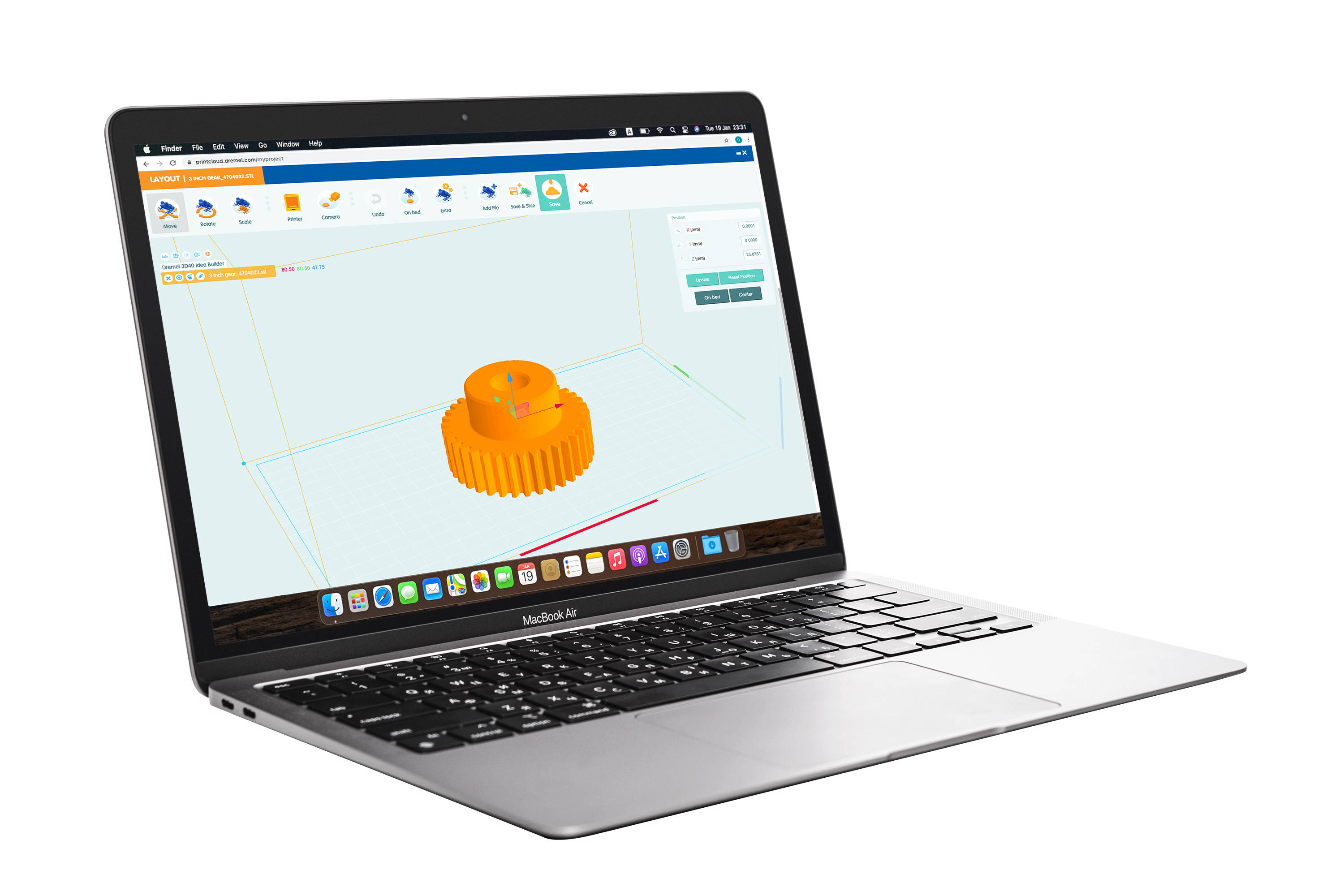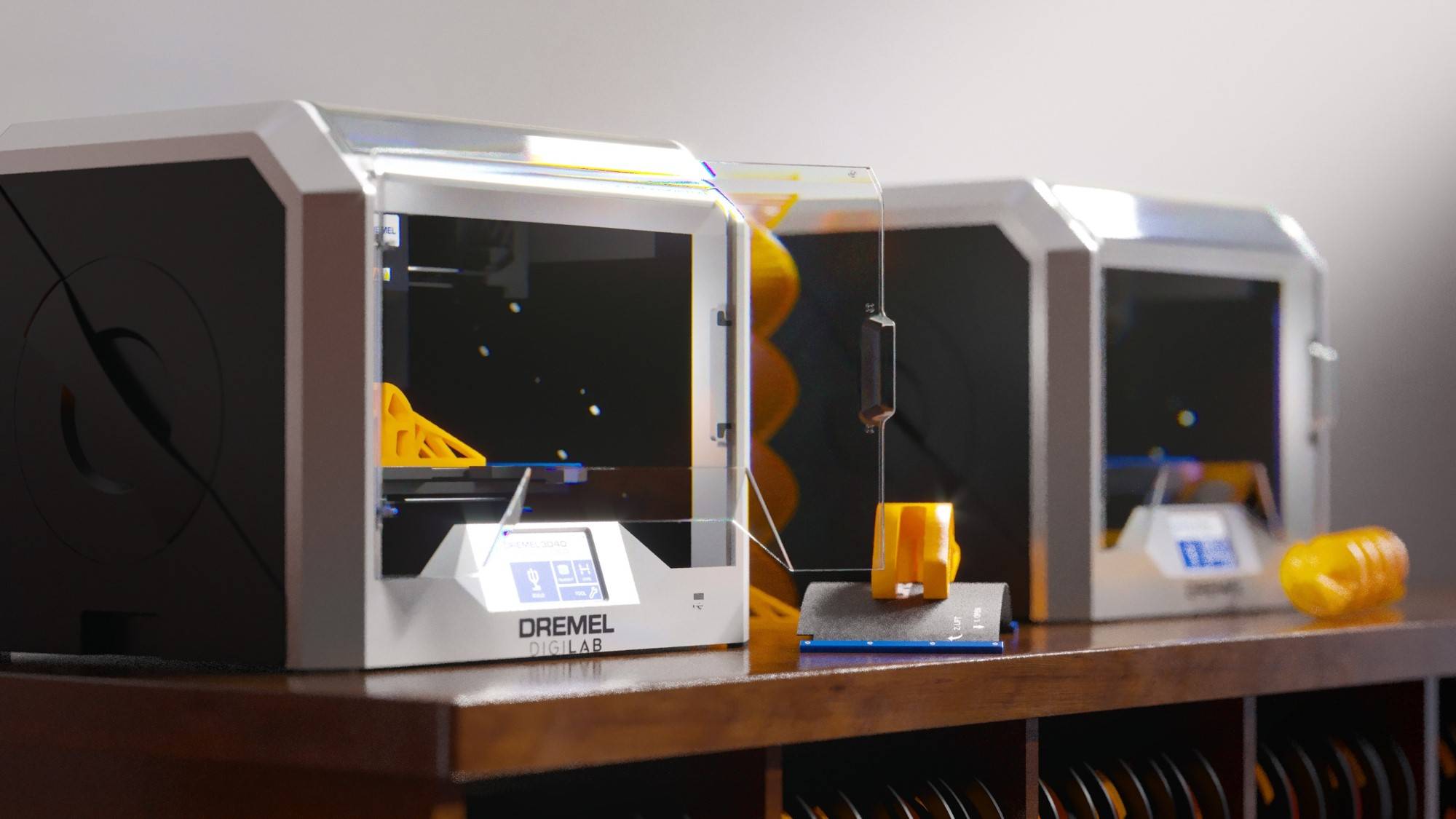 Network Friendly and Fast Connectivity
Equipped with Static IP, Proxy and two, separate, 1GHz processors, the 3D40-FLX achieves fast and reliable cloud printing. You can connect to the 3D40-FLX via LAN, Wi-Fi or Cloud. This enables you to manage user access, queue prints, view print history and run reports using the Administrator portal.
The Advanced Fleet Management software allows you to set user access levels as well as collect reports and analytics. You can select available printers to send a job to. Plus, you can share access to your printers with remote users in other locations.
The Dremel 3D40-FLX is a high performance printer. It can deliver ultra fine resolution with 50 Micron (1/20th of mm) layers as well as up to 300 Micron in print thickness. Manufactured with high quality components, the 3D40- FLX is internally tested by Bosch (800 hours) for safety and performance and 3rd party tested by UL.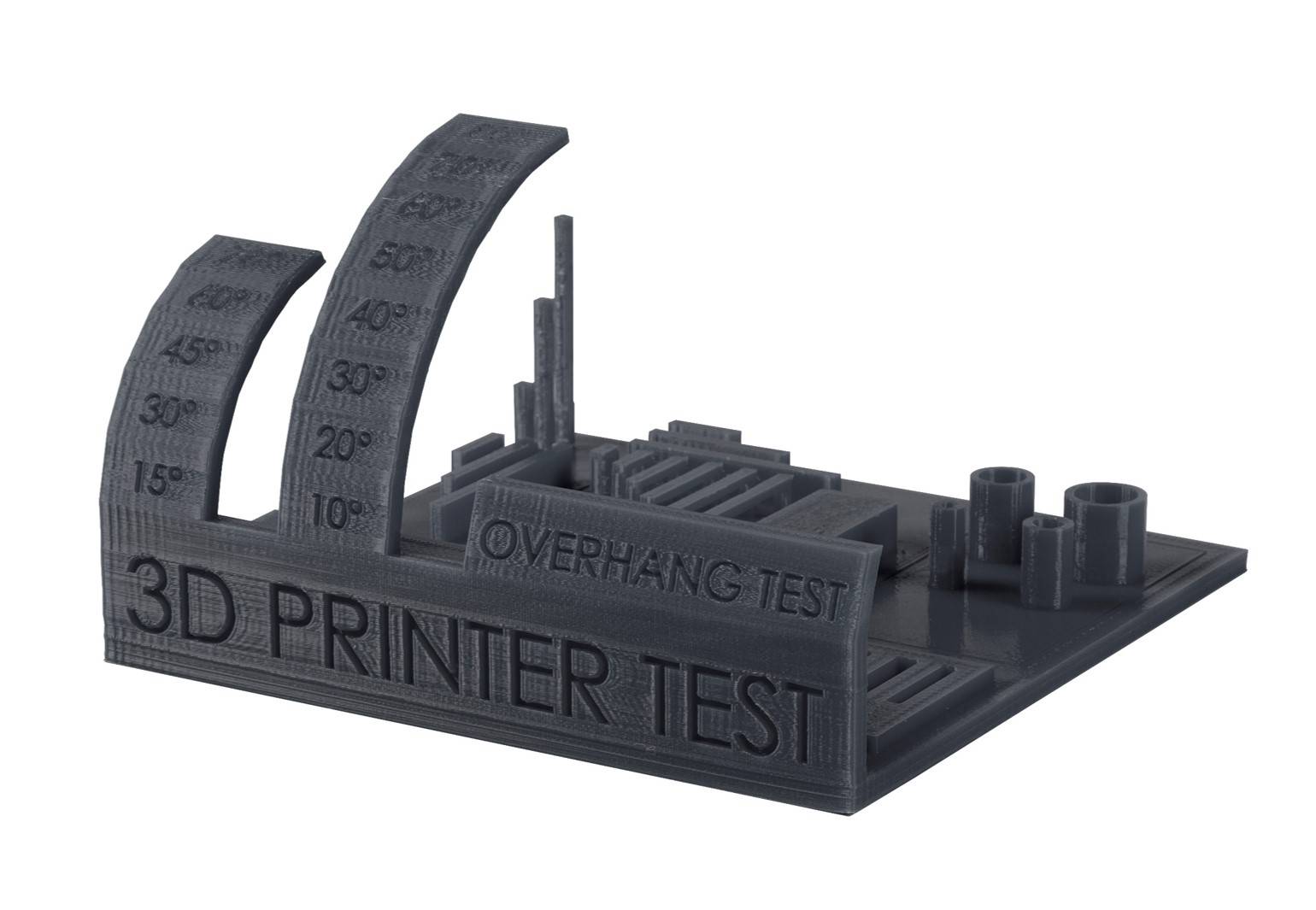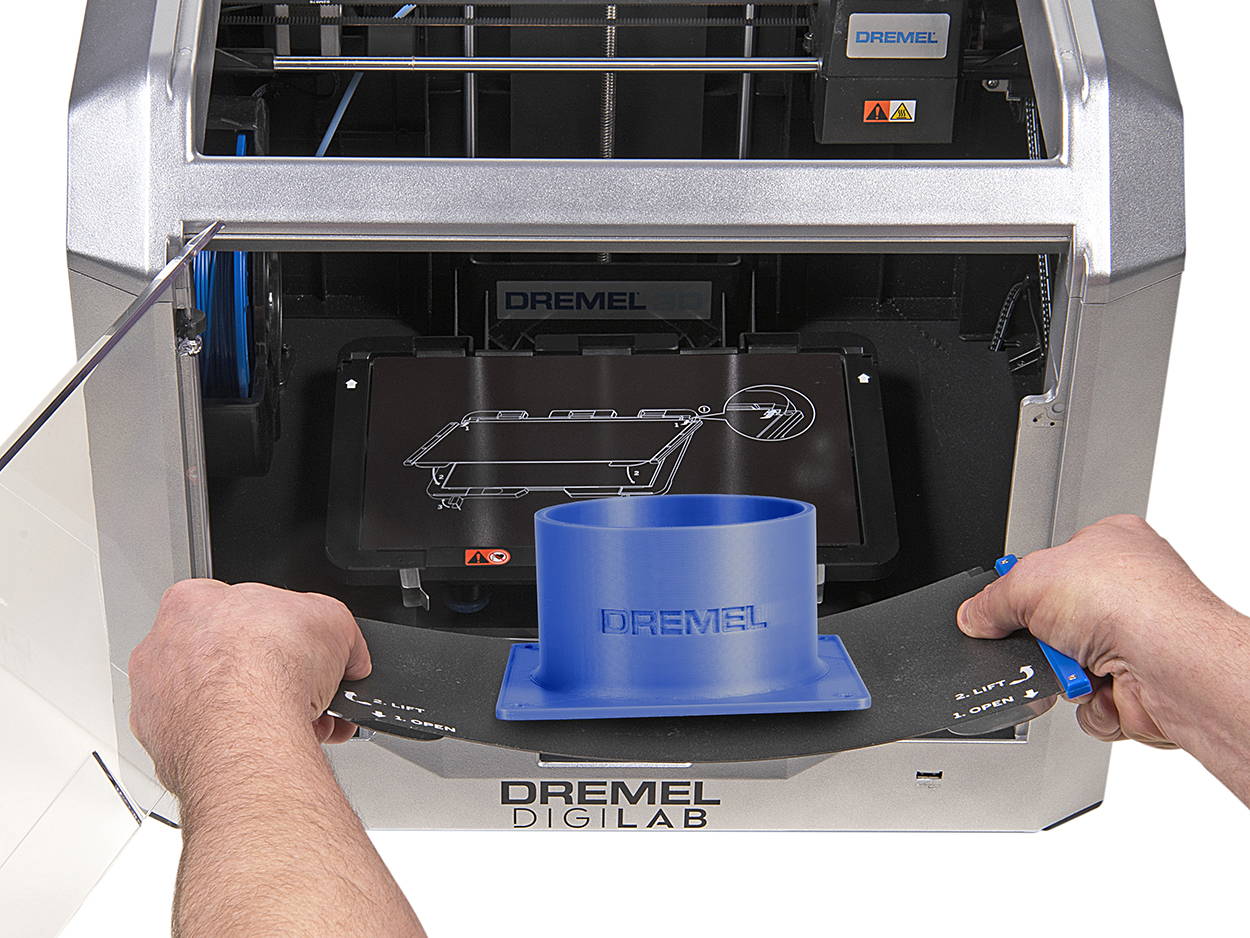 Flexible build plate with ergonomic handles and a magnetic Snap-On mechanism makes build plate and print removal easy and fast.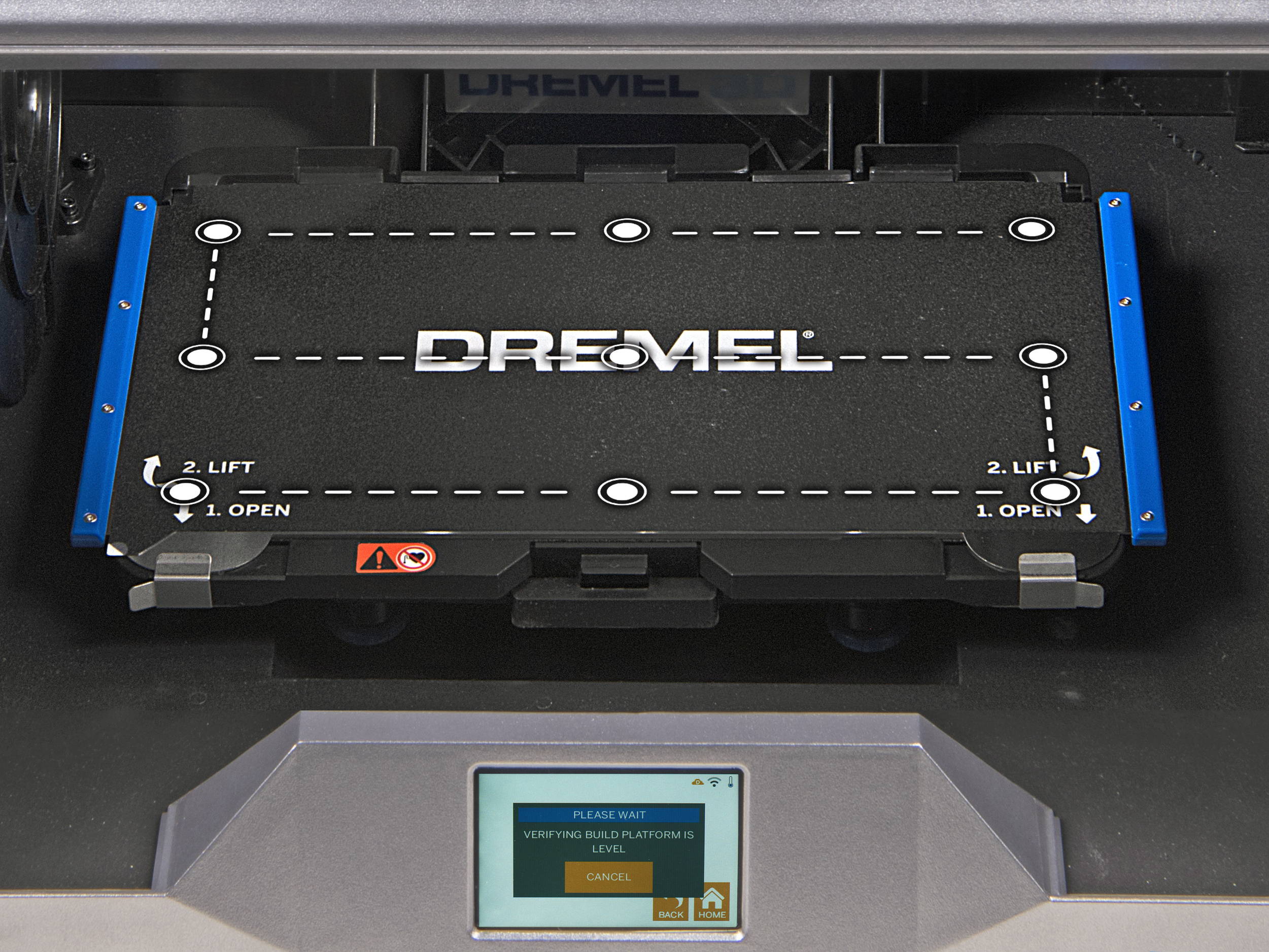 Automated 9 Point Leveling
sensor detects any variation in the print bed and automatically accounts for it for more successful printing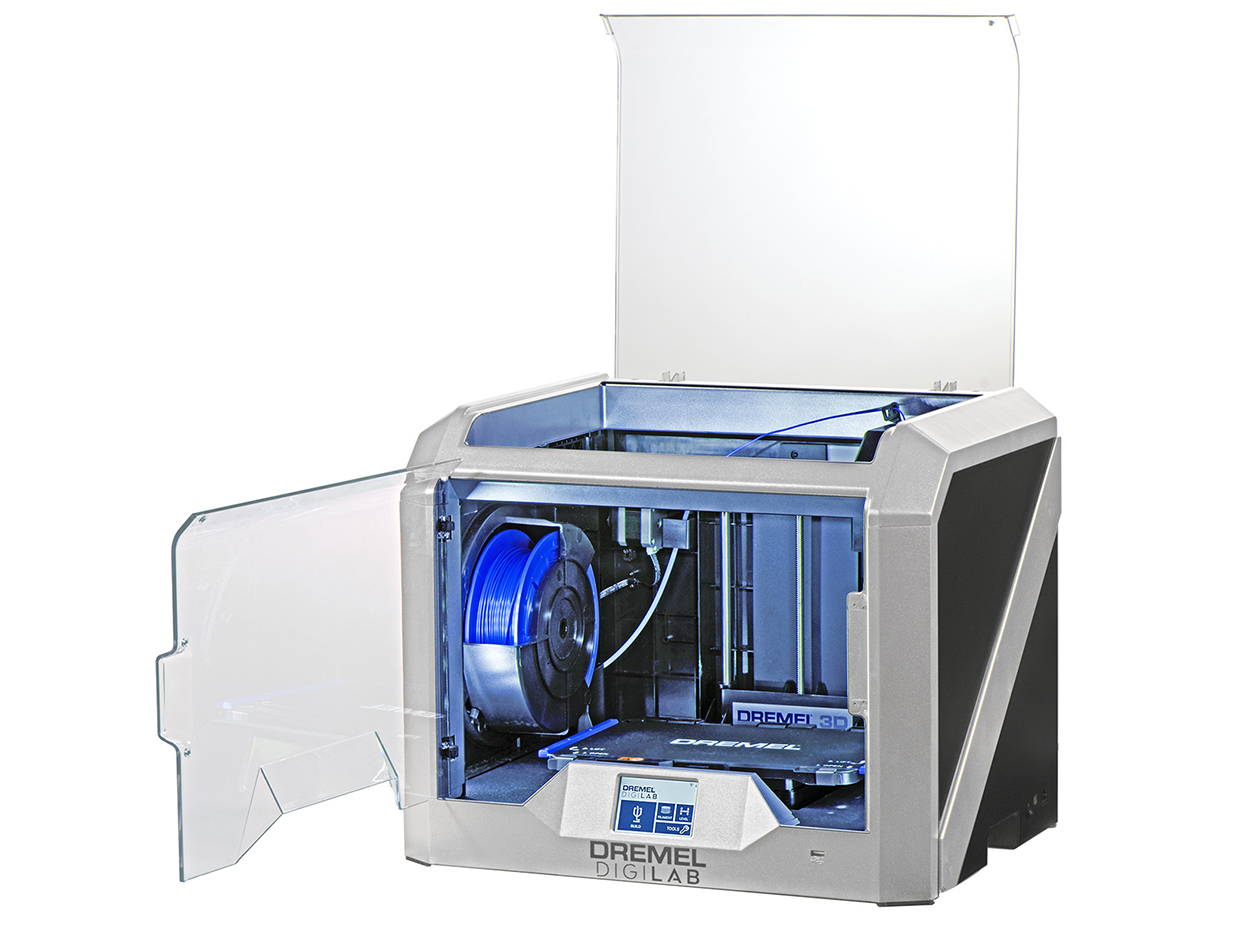 Fully Enclosed Housing improves print quality, reduces warping, cracking, and VOC emissions – all in quiet operation.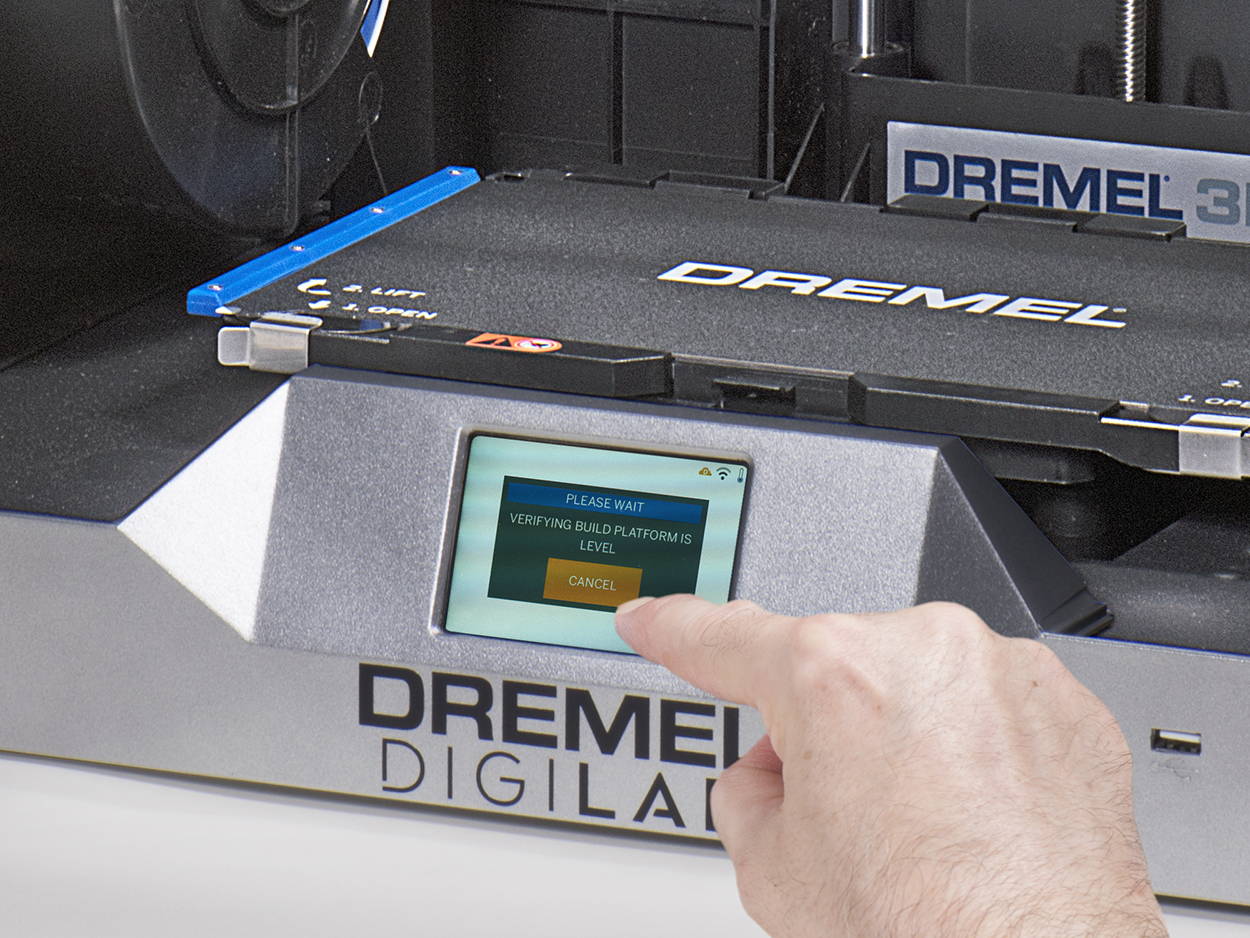 3.5" Color Touch Screen makes it easy and intuitive to navigate and operate the printer functions and settings
3D40-FLX Technical Specifications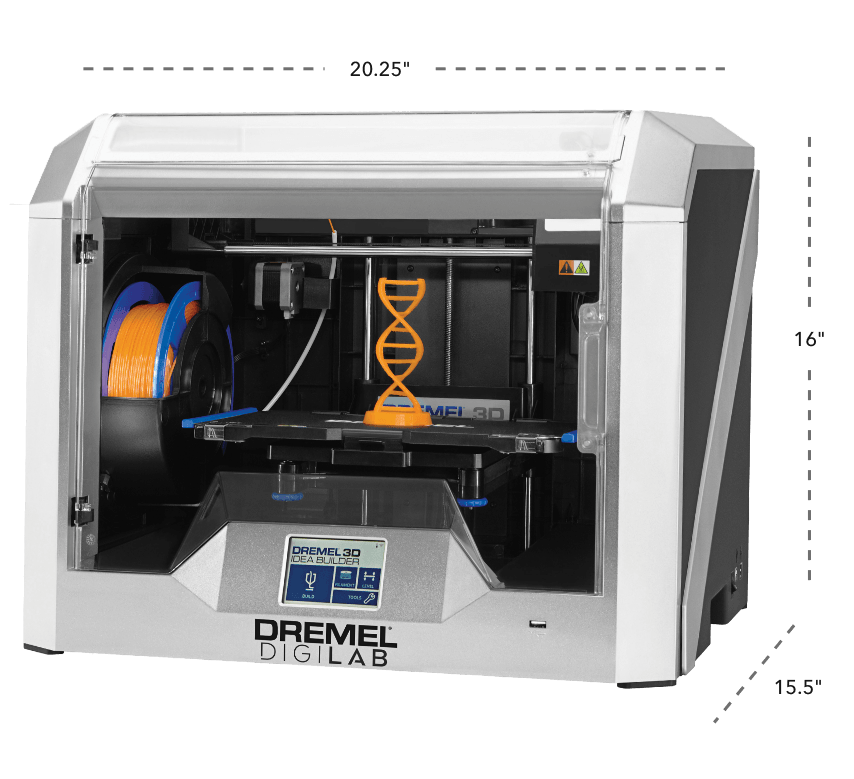 Hardware



Extruder

PTFE direct drive
Build Volume

255x155x170mm (11 x 6 x 6.7in)
Touchscreen Size

3.5in full color ips
Printer Size (in)

20.25 x 16 x 15.5
Leveling

Semi-Auto Leveling
Extruder Temp C

230 Degrees
Weight

16 kg / 35 lbs
Weight (3D printer only)

13.8 kg / 34.4 lb

Connectivity

USB, Wi-Fi, Ethernet
Electrical Input Rating

100-240 V, 47-60 Hz, .8-1.8 amp
Software
Software Options

Dremel Digilab
3D Slicer, Dremel Print
Cloud, Simplify 3D, Polar3D
File Type Accepted By
Slicer

STL, OBJ, 3mf, BMP, .g,
gcode, GIF, JPG, JPEG,
PNG, x3d
File Type Accepted by
Printer

GCODE, G3DREM, .g
Mac Requirements

Mac OS X Version 10.9+
Windows Requirements

Windows 8, 8.1, 10, 11
Dremel's World-Class Customer Support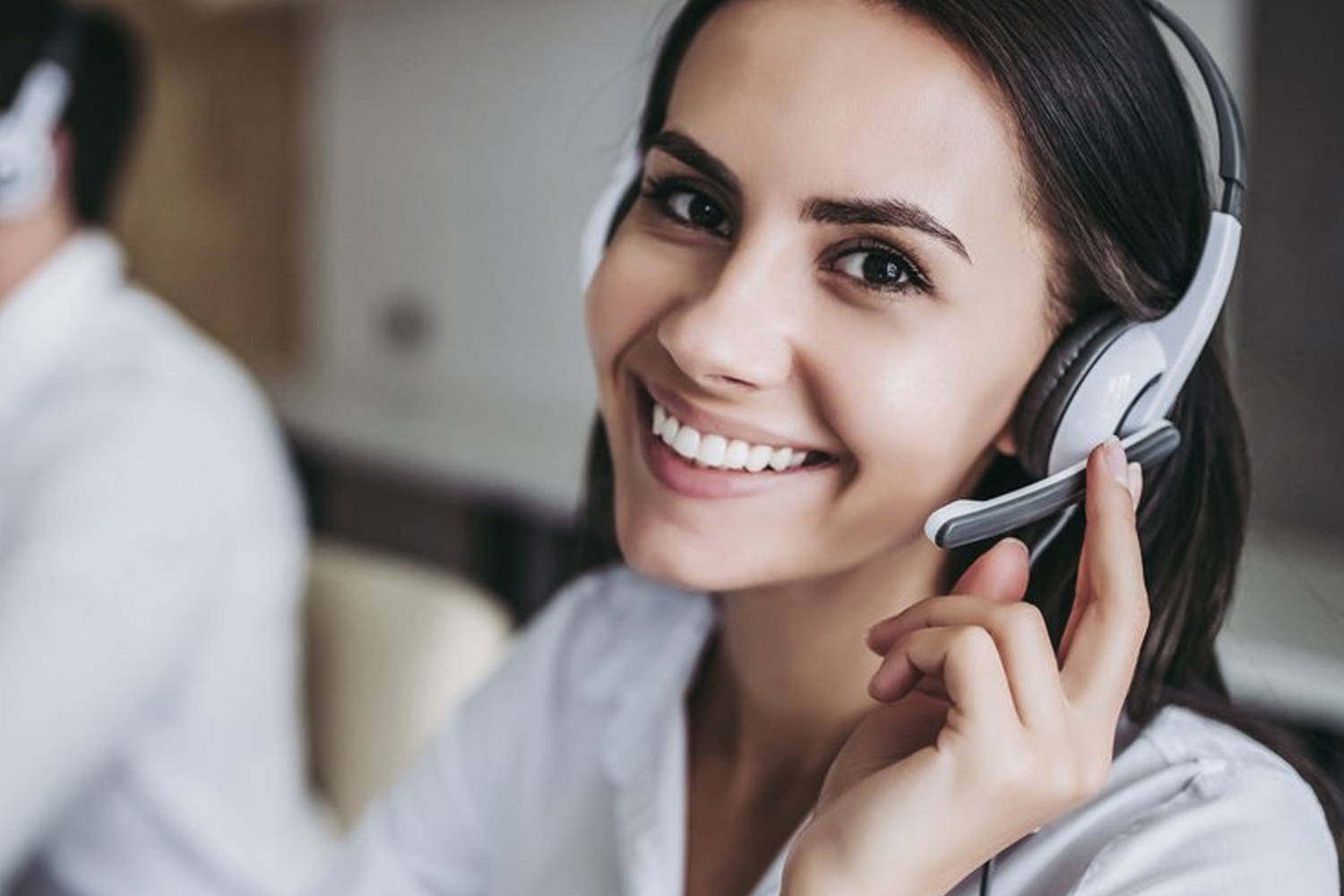 It's part of an 85 year tradition. Speak to a real person by contacting Dremel's experienced customer support team in Racine, Wisconsin. Call, chat online, or email us. The average wait time is 60 seconds.
Or check out the self-help resources with easy to follow videos, tutorials, FAQs, user manuals and warranty information.
Dremel Customer Service hours: Monday - Friday 8am - 5pm. CST (844) 437 - 6533
The 3D45-01 includes one spool of PLA filament.
California Proposition 65 Warning
⚠ WARNING: This product can expose you to chemicals including acetaldehyde, which is known to the State of California to cause cancer, and hexanone, which is known to the State of California to cause birth defects or other reproductive harm. For more information go to www.P65Warnings.ca.gov.