Professional Development Training Course
3D Printer Professional Development Course
Learn how to use your Dremel 3D printer, design and slicing software and integrate into your classroom for free. The certificate of completion (optional and paid) is for 4 hours of Professional Development.
Aligned to ISTE standards, this course includes videos, curated open education articles, case studies, lesson plans and hands-on learning tasks which provide a pathway into 3D printing and its application to industry. The pre-assessment and quizzes at the end of each module provide you with feedback on your progress. Average completion time is approximately 2 hours. Before you teach your students, teach yourself.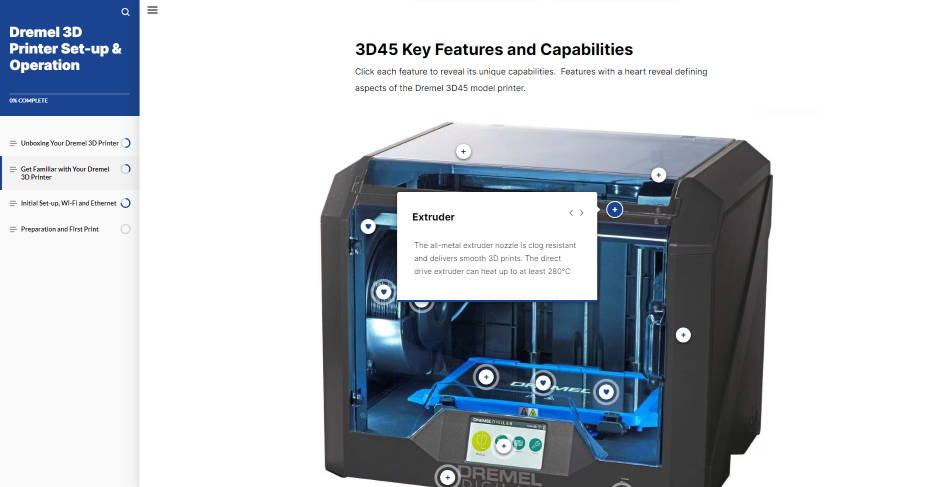 Dremel 3D Set-Up and Operation
3D printing can seem overwhelming at first. After all, you're learning a brand-new technology! This module will help you overcome the perplexity of it all, as you learn about 3D printing hardware.
Dremel 3D Printing Design and Slice Software
For many people, the most daunting aspect of 3D printing is the software. Fortunately, there are a number of software options available, some of which are easier to learn than you might think. This module will help get you started using 3D Printing software, so you and your students can start designing no time. You will learn how to print a file using the most widely-used and recommended software, including Tinkercad. You will also learn how to troubleshoot common printer problems.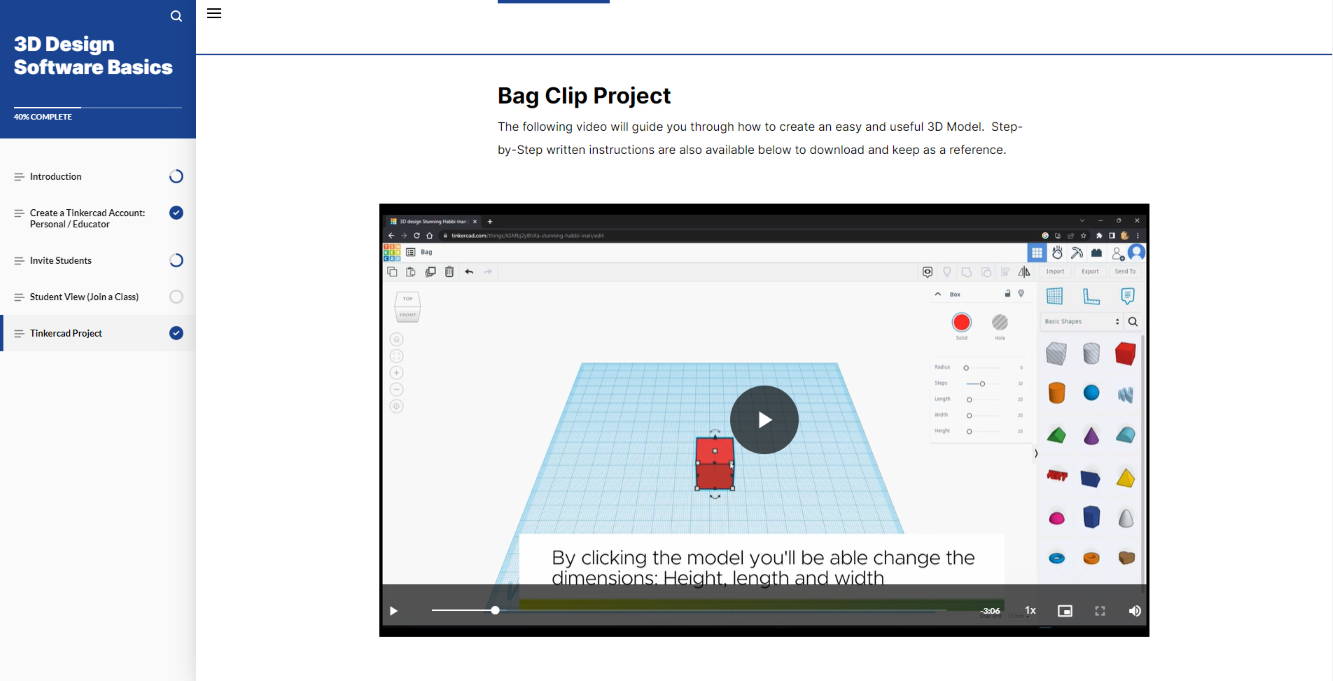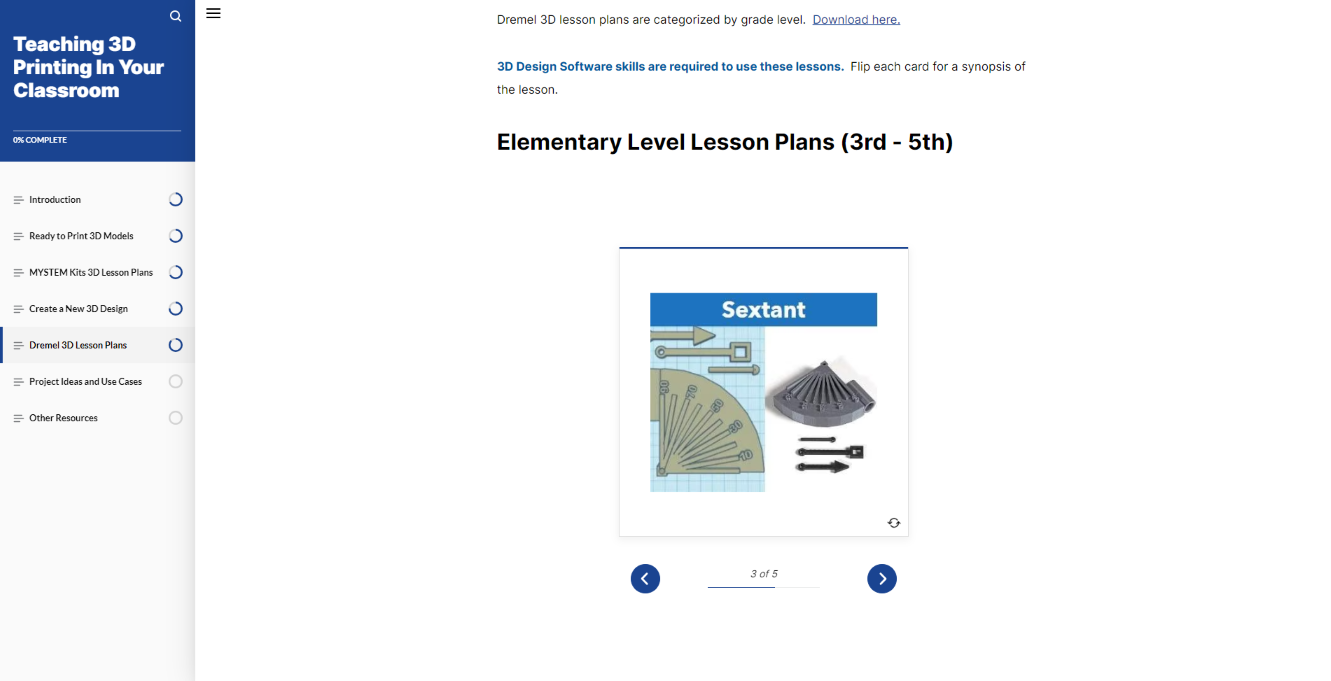 Implementation and Integration (Pedagogy)
This course includes case studies surrounding the positive impact of STEM instruction and using the Dremel 3D printer in schools across the country. You will also find sample lesson plans and student handouts for elementary, middle, and high school classes.
Safety, Trouble-Shooting & Maintenance
This module will take cover how to use your Dremel 3D printer safely, how to keep it running at optimal performance and dealing with common printing errors and hardware challenges.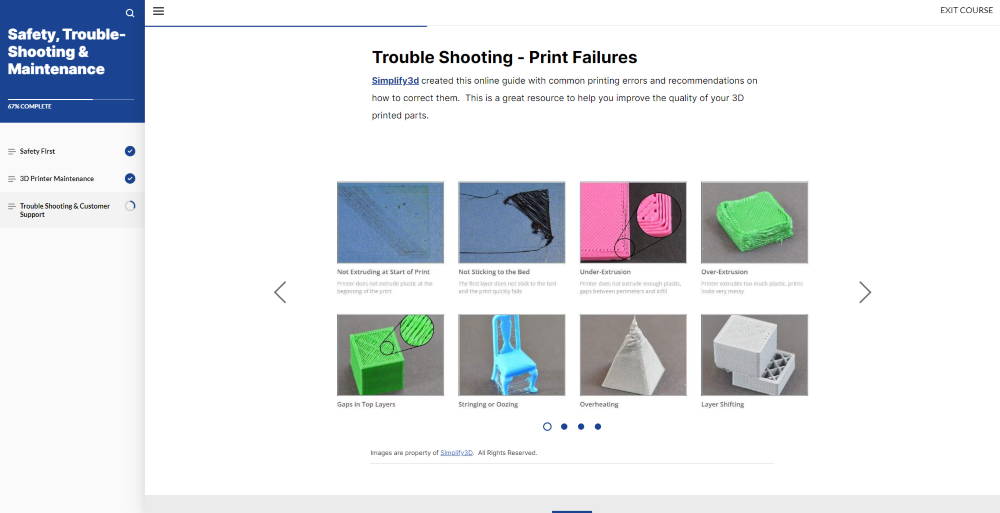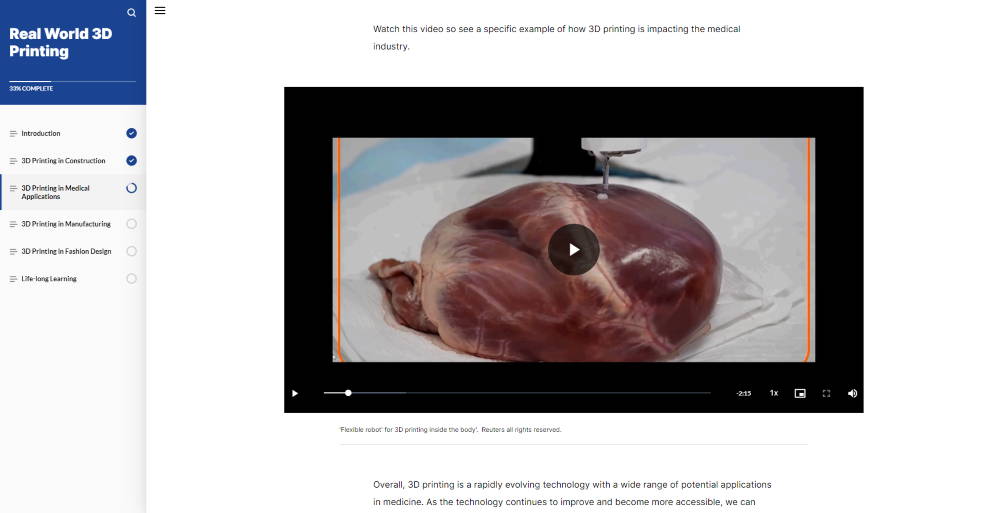 In this module, you'll discover that, in addition to bringing fun and excitement to the classroom, 3D printing also has many benefits for students, teachers, and administrators. Check out the lessons below to learn how 3D printing is being used in today's modern world and how this may inspire students to explore different career paths that use 3D printing.
Didn't buy the EDU Bundle? No problem
Here are 2 additional ways to get Dremel's Professional Development training certificate after course completion:
You can buy (credit card) Professional Development cards here by adding to your cart. The printed card(s) will ship to you.
At the bottom of the card, there is a unique code. You will need this code to download your certificate.
Take and complete the online course. Afterwards, you'll have the option to buy (credit card) access to download your certificate.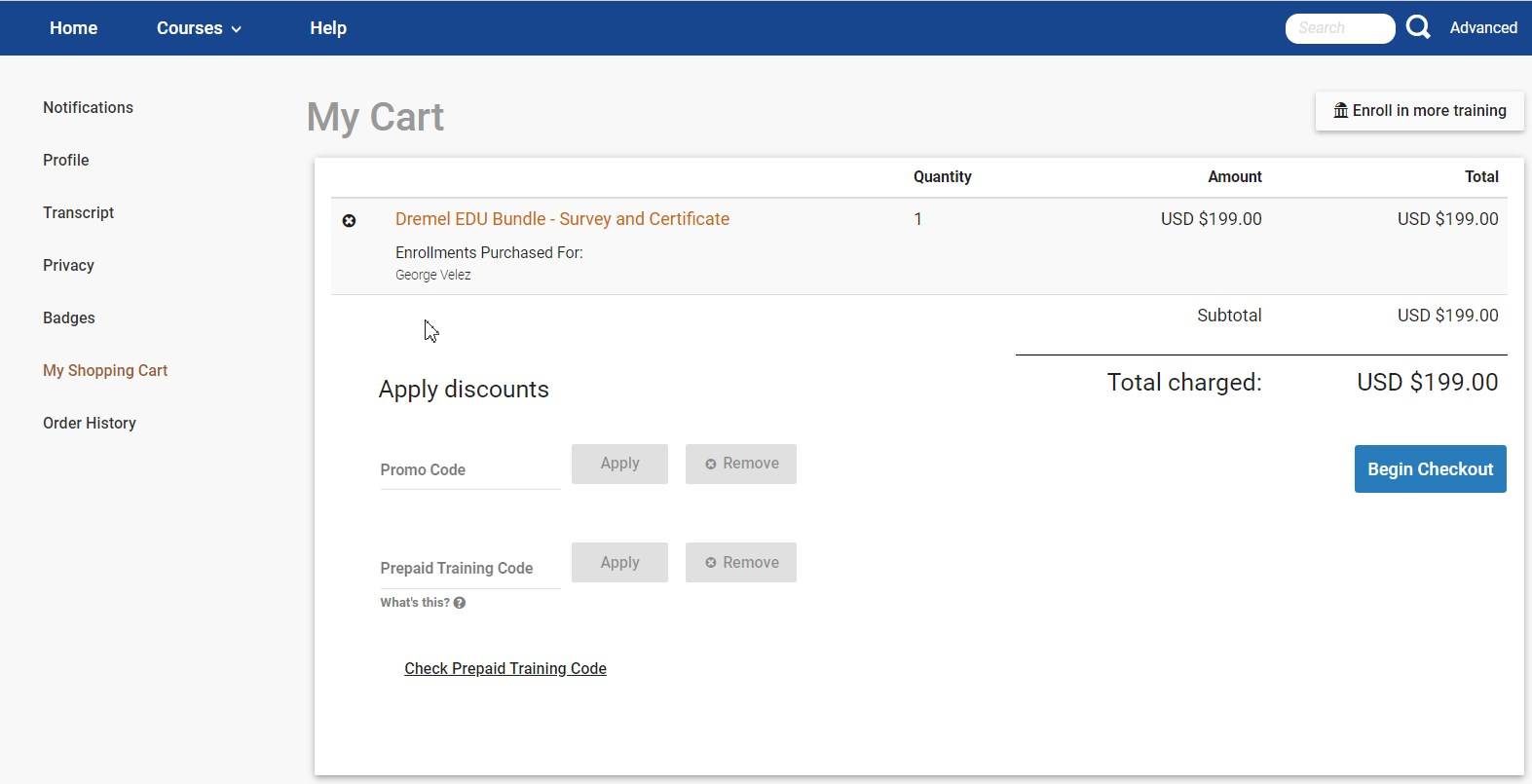 Step by Step Instructions
Watch the video for guidance of how to register, enroll the course and get the certificate.
Click 'Get Started' button and follow the 5 steps below.
1. Register: Complete the information on the form and submit
You'll need your Dremel 3D Printer Serial Number the first time
2. Select Training Type: Professional Development Training
3. Enroll: This will launch the course and track your progress
4. Take the survey: Test your knowledge after each chapter
5. Get the certificate of completion (optional) - After completing the course get your certification of completion (optional and paid)